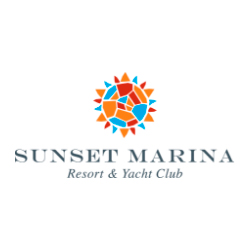 Sunset Marina Resort & Yacht Club
It is a charming Mediterranean-style resort in the Hotel Zone of Cancun. It offers a relaxing and peaceful escape where children can enjoy their vacations in areas specially designed for them.
The resort's marina offers direct access to the crystalline waters of the Caribbean in private yacht excursions, as well as a wide variety of motorized water sports and spectacular diving experiences. The beach is a few minutes away.
108 Rooms
Game Area
Swimming Pool with water slide
Theater
Mini Golf
Hamoocks
Lagoon beach
Daily activities available for children, teens and adults from 9:00 am to 5:00 pm
Hobie Cat Tour
Yoga
Non-motorized water sports
Night entertainment
Discover Scuba (diving demonstration class in the pool)
Ping Pong
Mini Golf Tournament
Water Volleyball
Beach Volleyball
Beach Tennis
Coocking Lessons
Cocktail Lessons.
Towel Decoration
Bike Tour
Kayak Tour
Bingo
Aquaerobics
Beach Soccer
Shopping Tour
Stand-Up Paddle ($)*
Trivia
Dance Lessons
($) Additional Charges apply
At the hotel.
Basic Wi-Fi
Buffet Service: breakfast, lunch and dinner
Concierge
Share Center
ATM
Foreign Exchange
Inter-hotel shuttle
At the hotel.
Water Taxi between Marina and Sunset Royal
Spa ($)
Travel Agency($)
Car rental ($)
Laundry and Dry cleaning ($)
Babysitting Service($)
Airport Transportation ($)
Marina and Yacht Club services ($)
In the room.
Room service 7:00 am to 11:00 pm
Mini Bar
Safety Box
Hair Dryer
Iron and ironing board
Coffee Maker
Cable TV
Sunset Amenities
Kitchenette
($) Additional Charges apply